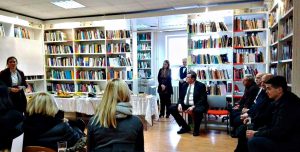 28. decembra 2016. godine Asocijacija za demokratske inicijative (ADI) je u sklopu projekta "Borba protiv govora mržnje i zločina iz mržnje" organizovala Javno govorenje na temu "Zločini iz mržnje i govor mržnje" u prostorijama Centra za ljudska prava Univerziteta u Sarajevu.
Učesnici/ce Javnog govorenja imali su priliku da pogledaju edukativni film na temu "Zločini iz mržnje", te da sudjeluju u diskusiji o specifičnostima zločina iz mržnje u kontekstu BiH. Javnom govorenju su prisustvovali članovi/ce civilnog društva kao i predstavnici/e lokalnih vlasti u BiH.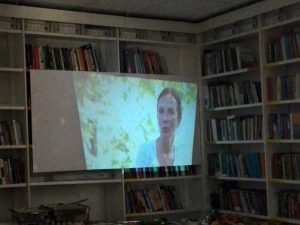 On December 28, 2016, the Association for Democratic Initiatives (ADI), within the project "Fighting against Hate Speech and Hate Crime" organized a Public hearing on the topic "Hate crime and hate speech" in the premises of the Human Rights Center of the University of Sarajevo.
Participants of the Public hearing had the opportunity to watch an educational movie titled "Hate crimes", and to participate in the discussion on the specifics of hate crimes in the context of BiH. Public hearing was attended by representatives of civil society organizations and representatives of local authorities in BiH.