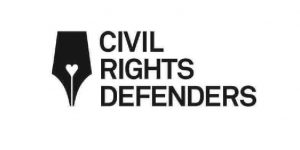 U 2017. godini, Asocijacija za demokratske inicijative Sarajevo (ADI) nastavlja petu godinu projekta "Borba protiv govora mržnje i zločina iz mržnje". Aktivnosti projekta u 2017. godini obuhvataju treninge za novinare/ke, studente/ice prava i žurnalistike, info sesije, okrugle stolove, te monitoring pravosudnih procesa koji se vode o slučajevima zločina počinjenih iz mržnje i govora mržnje, kao i mapiranje istih. Cilj projekta i ove godine kao i do sada je povećati nivo informisanosti i svijesti građana u BiH o uzrocima i posljedicama zločina iz mržnje u njihovim zajednicama, te o mjerama koje je neophodno poduzeti kako bi se smanjio broj zločina iz mržnje i govora mržnje. Također, neophodno je povećati kapacitete novinara, studenata i nevladinih organizacija da prijave, prate i adekvatno izvještavaju o počinjenim zločinima iz mržnje, te povećati nivo svjesti javnosti o razumijevanju važnosti efikasnog procesuiranja krivičnih djela i izricanja kazni za zločine počinjene iz mržnje, kao i povećati zaštitu žrtava i svjedoka prije i nakon suđenja.
Period implementacije projekta: 01/01/2017 – 31/12/2017
Projekat se realizira od 2013. godine pod pokroviteljstvom međunarodne organizacije za zaštitu ljudskih prava Civil Rights Defenders.
Project "Fighting against Hate Speech and Hate Crime"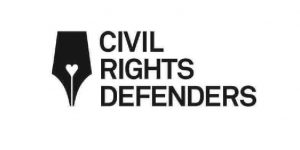 In 2017, Association for Democratic Initiatives Sarajevo (ADI) continues with the fifth year of the project "Fighting against Hate Speech and Hate Crime". The activities in 2017 are the following: trainings for journalists, law students and journalism students, info sessions, roundtables, and monitoring of hate crime and hate speech judicial processes, as well as mapping of these cases. The aim of the project is to increase the level of public awareness of citizens about causes and consequences of hate crime and hate speech. Additionally, it is necessary to increase capacities of journalists, students, and civil society organizations to report, monitor and adequately report on hate crimes. Furthermore, it is of great importance to increase public awareness about understanding the importance of efficient prosecution of hate crime and hate speech, and to improve witness protection before and after trials.
Implementation period of the project: January 1, 2017 – December 31, 2017
The project is being implemented since 2013 with the support of the international organization for the protection of human rights, the Civil Rights Defenders.