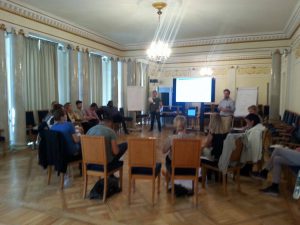 Predstavnica Asocijacije za demokratske inicijative (ADI) Sarajevo učestvovala je na radionici za predstavnike/ce OCD-a koje/i sarađuju sa OEBS-om i drugim međuvladinim organizacijama. Radionicu je organizirala Kancelarija za demokratske institucije i ljudska prava OEBS-a (ODIHR) i održana je od 24. do 25.08.2017. godine u Varšavi.
Tokom radionice učesnici/ce su imali/e priliku da dobiju detaljniji uvid u temu zločina iz mržnje, njegovog uticaja i posljedica na žrtve, zajednicu i kao na društvo. Pored toga, tokom radionice, predstavnici/ce OCD-a iz Moldavije, Kosova, Crne Gore, Makedonije, Albanije, Srbije, Grčke i Bosne i Hercegovine su podijelili/e svoje iskustvo i različite načine borbe protiv zločina iz mržnje u svojim zemljama.
Glavni cilj radionice je bio predstavljanje problema u borbi protiv zločina iz mržnje u različitim zemljama iz kojih predstavnici/ce dolaze, kao i osmišljavanje strategije i daljeg djelovanja u borbi protiv zločina iz mržnje.
Workshop on Hate Crime for CSO Representatives working closely with the OSCE and other Intergovernmental Organisations' Field Operations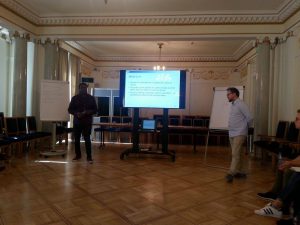 Representative of the Association for Democratic Initiatives (ADI) Sarajevo participated at the workshop for CSO representatives working closely with the OSCE and other Intergovernmental Organisations' Field Operations, which was organized by the OSCE Office for Democratic Institutions and Human Rights (ODIHR). The workshop was held on August 24-25, 2017, in Warsaw.
During the workshop, participants had an opportunity to get a more detailed insight into the topic of hate crime, its influence and consequences on victims, community, and on society in general. Furthermore, during the workshop, representatives of the CSOs coming from Kosovo, Moldova, Montenegro, Macedonia, Albania, Serbia, Greece, and Bosnia and Herzegovina shared their experience and different ways of combating hate crime in their countries.
The main aim of the workshop was to address and present main problems in dealing with hate crime in different countries, that resulted in brainstorming and identification of next steps in fighting against hate crime in aforementioned countries.
The agenda of the workshop in PDF can be downloaded here: Agenda_Workshop on Hate Crime_Warsaw