In the premises of the University of Business Engineering and Management in Banja Luka, the second public presentation of the results of the "Study on mapping institutional violations of human rights in Bosnia and Herzegovina" was held on September 27, 2021.  
Representatives of the Ministry of the Interior, academic communities, non-governmental organizations and students from Banja Luka, Doboj, Prijedor, Bihać, Cazin and other cities, took part in the presentation of the results.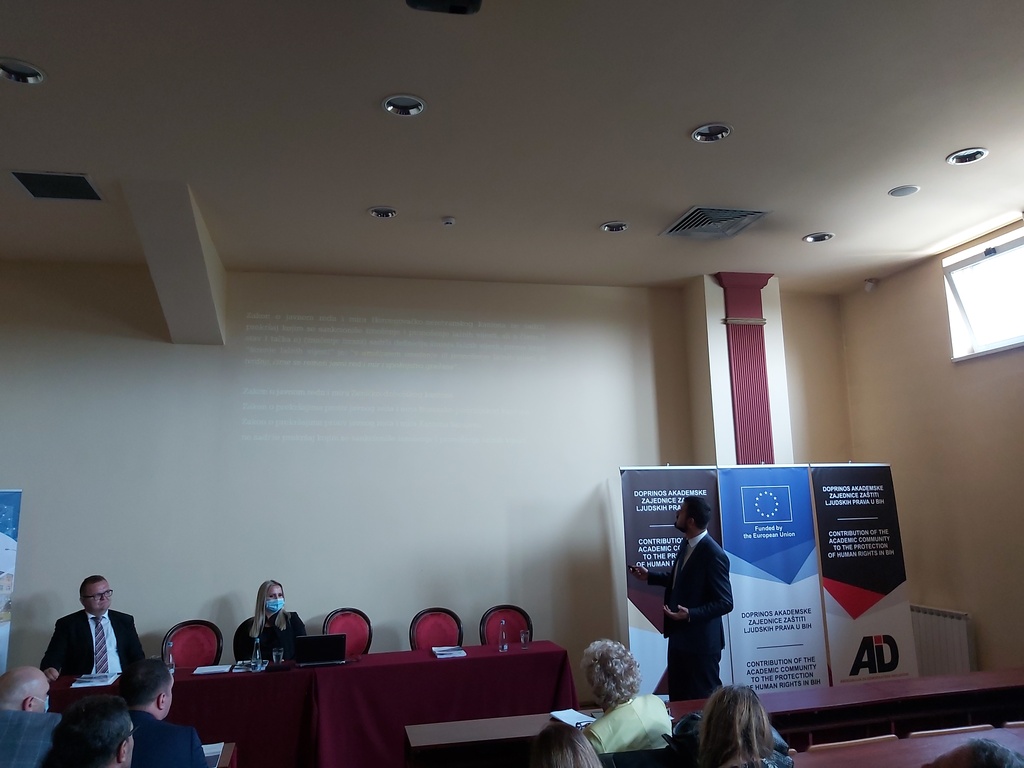 The author of the study, PhD Aleksandar Ivanović, presented mapped cases of institutional violations of three human rights (right to freedom of opinion and expression, right to freedom of peaceful assembly, right to freedom of movement), conclusions and recommendations for improving the situation in the field of human rights policy in Bosnia and Herzegovina. PhD Dženeta Omerdić presented European standards on the issue of protection of these three human rights.
The presentation was followed by numerous discussions in which certain challenges and problems were identified, both on the issue of creating normative regulations, and on the issue of enjoying these rights in practice. The representatives of the Ministry of Internal Affairs of the Una-Sana Canton expressed interest in the ways of determining the limit for restricting the rights to freedom of expression, i.e. freedom of peaceful assembly. When it comes to the academic community, it was stated that prescribing imprecise norms has created space for their extensive interpretation and illegal interference in human rights. Representatives of the non-governmental sector, by citing examples from their own practice, confirmed that, in practice, too strict requirements for organizing peaceful assemblies are imposed, which have a dissuasive effect on them. Most discussions were held on the issue of restricting the right to freedom of expression in terms of the so-called false news, i.e. public criticism of the authorities. Contradictory opinions could be heard on this issue between the representatives of the academic community and security institutions, in the sense of justifying the misdemeanor punishment of citizens for the opinions expressed on social networks that are offensive in content.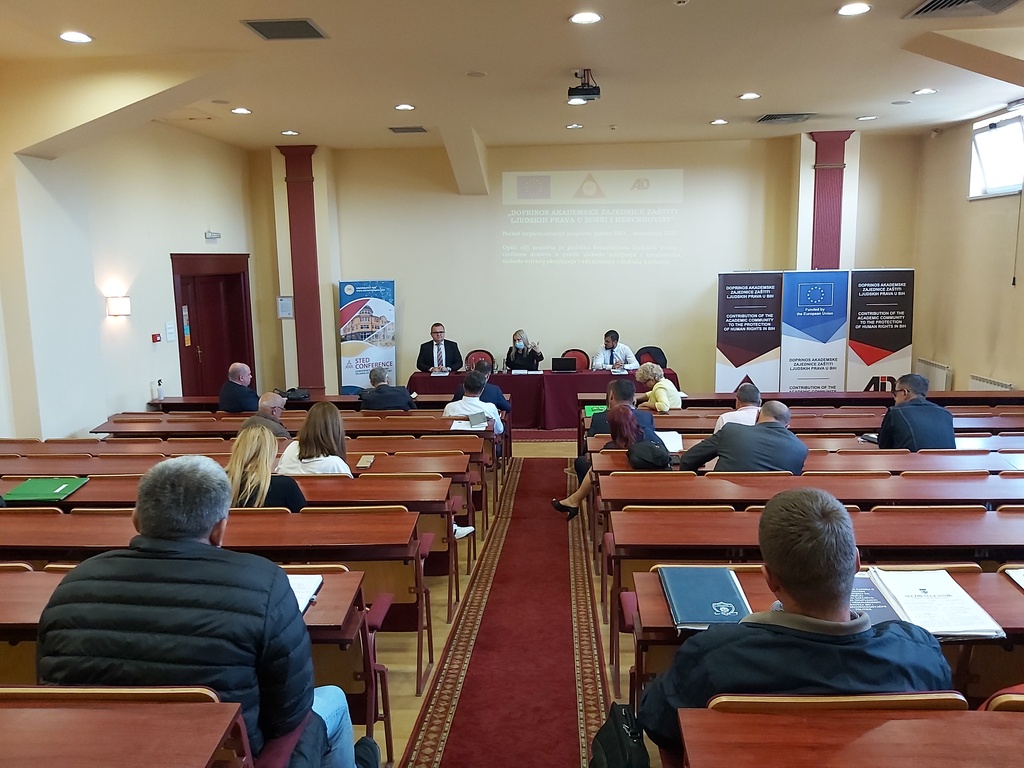 All discussions, problems and opinions expressed at this event will serve the project holders in creating certain activities, proposals and solutions, with the aim of improving the position of human rights in BiH.