On December 17, 2021 the second meeting of the expert working group within the project "Contribution of the Academic Community to the Protection of Human Rights in Bosnia and Herzegovina" was held in the hotel Rajska dolina on the Jahorina mountain. The meeting analyzed proposals, recommendations and concrete solutions that will be addressed in the coming period to institutions that were identified in the earlier phase of this project as violators of the right to freedom of opinion and expression, freedom of peaceful assembly and freedom of movement.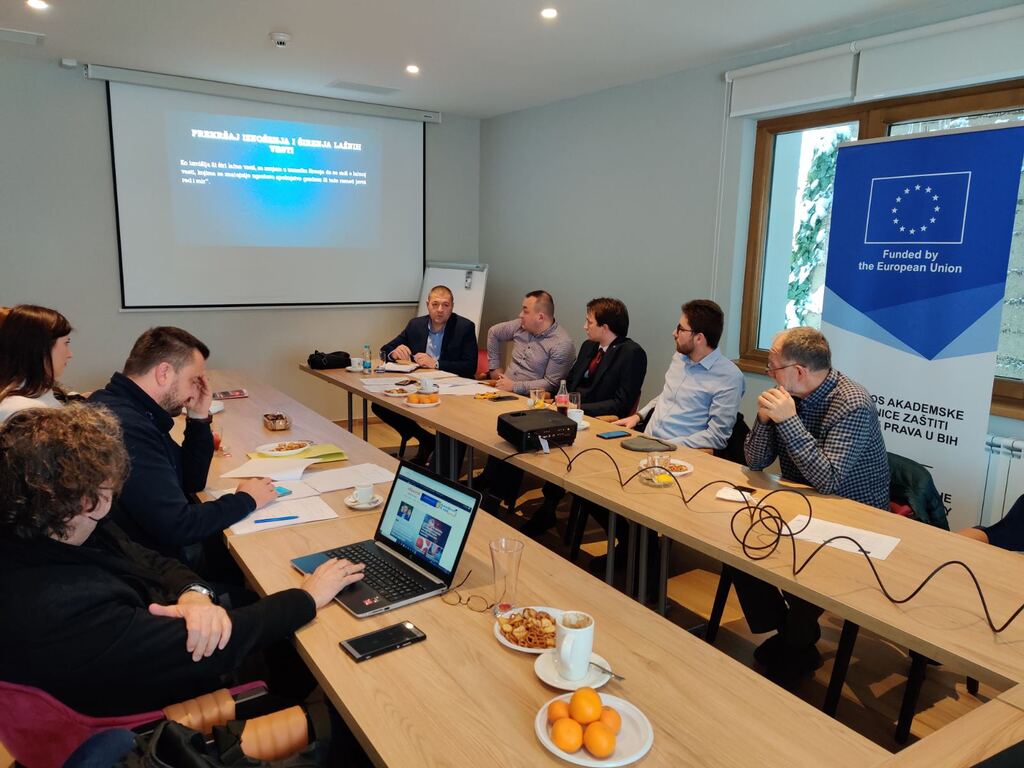 The proposals, recommendations and solutions analyzed at the meeting concerned amendments to the Law on Public Peace and Order, as well as the Law on Misdemeanors in Bosnia and Herzegovina, in relation to cases of institutional human rights violations identified in the previous phase of the project.
Most of the discussions were about the issue of treatment of the so-called fake news in misdemeanor law. Also, discussions were held on the issue of the content of prohibited behavior by which disinformation is presented or transmitted, where experts were unanimous that from the aspect of subjective characteristics there should be an intention to destabilize some relations or processes in society by presenting or spreading misinformation. It was agreed that this type of prohibited behavior should be consequently determined, in such a way that the consequence should not be prescribed as an abstract danger (e.g., "may endanger public order"), but as a specific consequence in the form of endangerment (e.g., "led to disturbances of public order and peace on a larger scale").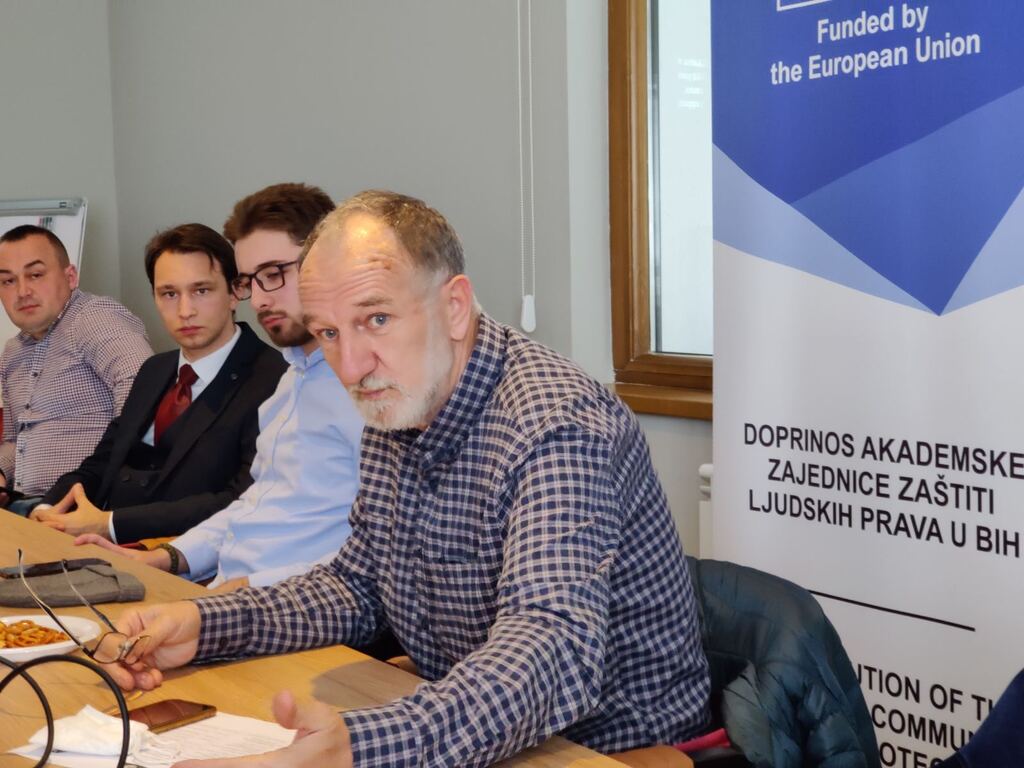 Discussions were also held on the topic of solutions in relation to the identified problems in the Law on Public Peace and Order of the Republic of Srpska in terms of broadly defined definition of a public place, and the inaccuracy of certain violations.
Possibilities for amending the Decision on determining the space for holding public gatherings of the Banja Luka City Assembly from December 2011, which is completely in contradiction with European standards in terms of the right to freedom of peaceful assembly, were also discussed.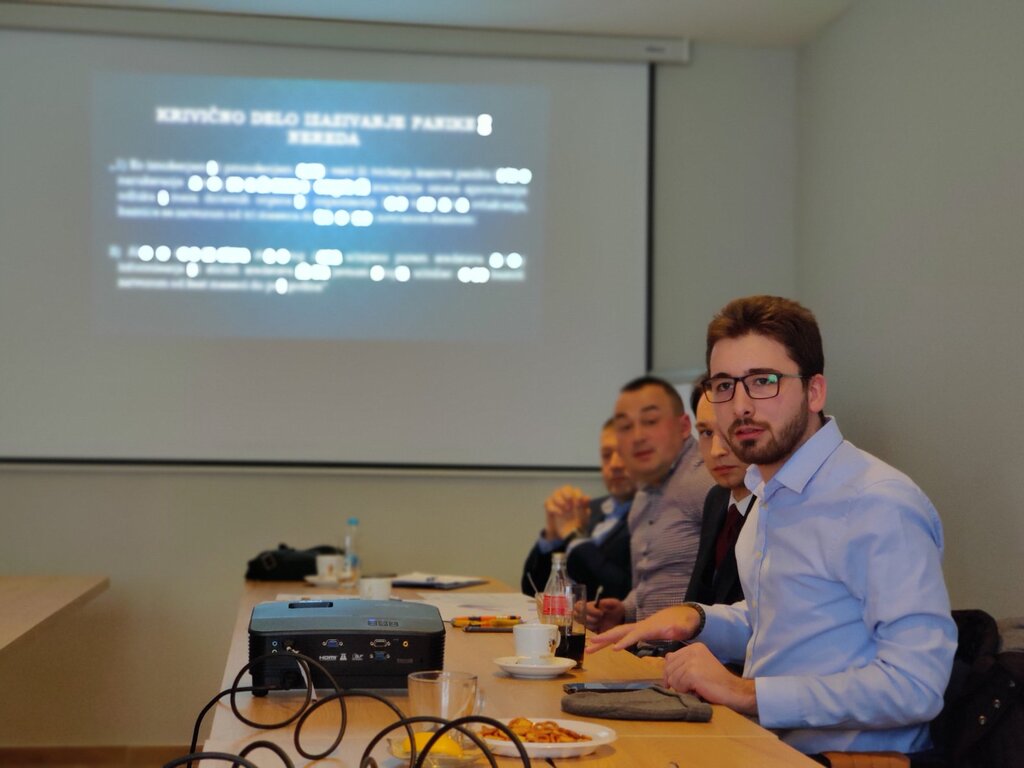 The last item on the agenda of the meeting was the proposal to amend the provisions of the misdemeanor legislation in the Federation of Bosnia and Herzegovina and the Brčko District of BiH regarding the review of the factual description of the request for initiating misdemeanor proceedings requesting a court decision. The goal of this solution is to increase the level of legal security, i.e. that no one is prosecuted in misdemeanor proceedings for something that, as described in the request for misdemeanor proceedings, does not constitute a misdemeanor.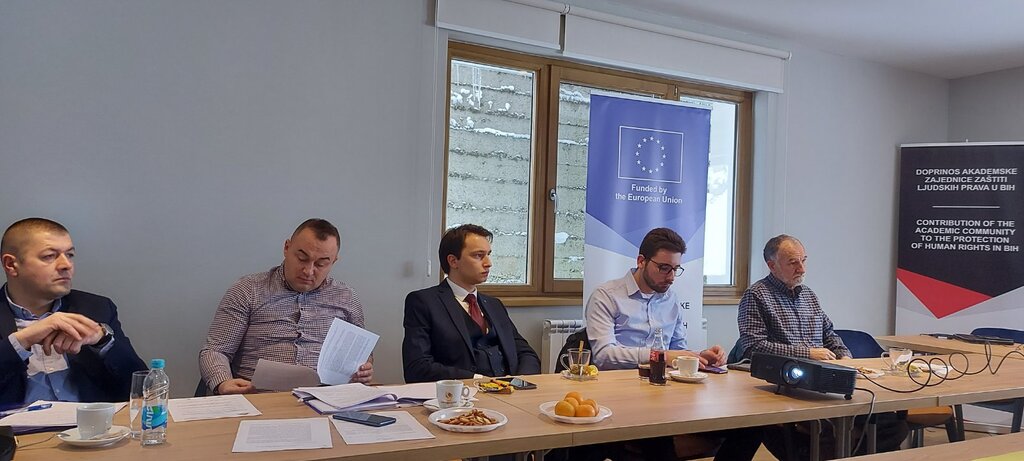 The project is funded by the European Commission in BiH.