Advocacy skills are an essential tool for all people who want to change something in their communities. The advocacy process in Bosnia and Herzegovina can be complicated, given Bosnia and Herzegovina's complex political system, but it also offers more opportunities for advocacy with more actors.
In order to strengthen the capacities of representatives of civil society organizations and the academic community, and to support their joint action, on May 13, 2022, the University of Business Engineering and Management and the Association for Democratic Initiatives held a one-day trainingin Mostar titled "Introduction to Public Advocacy". The training was attended by representatives of the CAHR network members, academia and civil society organizations.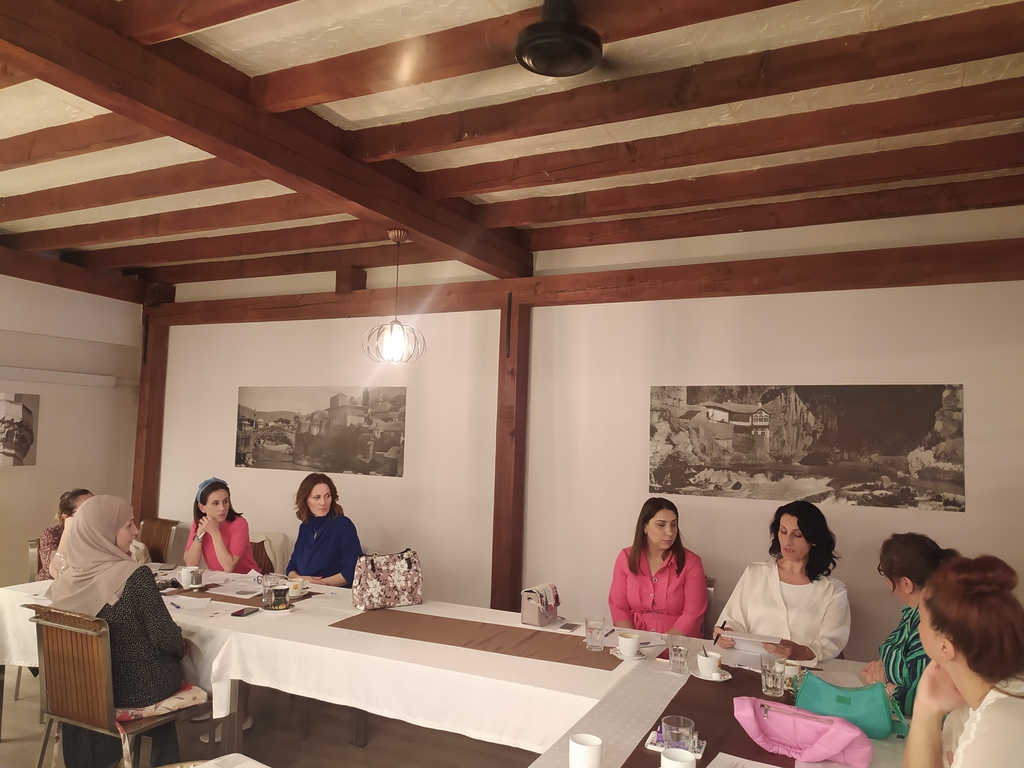 During the interactive and group exercises, participants exchanged experiences in their work so far, the challenges they faced when organizing protests and public actions in their local communities, restriction of the right to freedom of movement of persons with disabilities, and exchanging views on possible solutions of these problems using public advocacy. Through various tasks, participants learned how to create and implement advocacy messages, analyze policy actors, and how to measure the changes achieved by advocacy campaigns. In addition, participants were further introduced to the methodology of theory of change. Furthermore, through group work and discussion, the participants discussed the possible challenges of advocacy campaigns in Bosnia and Herzegovina, and the joint work of civil society organizations and academia. One of the conclusions of the training is that advocacy processes can ensure long-term changes that affect the lives of all citizens, and that civil society organizations are responsible for many useful legal solutions. All these changes are actually achieved through public advocacy.
Trainings in East Sarajevo (January 28, 2022), Tuzla (March 11, 2022), Banja Luka (March 25, 2022) and Mostar were held within the project "Contribution of the academic community to the protection of human rights in BiH – CAHR project", which is supported by the European Union. Next week, on May 27, 2022 in Bihać, the University of Business Engineering and Management and the Association for Democratic Initiatives will hold the fifth training on the topic of public advocacy.