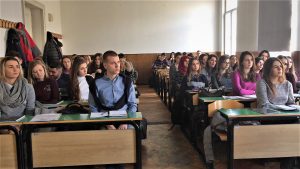 Asocijacija za demokratske inicijative u saradnji sa Pravnim fakultetom Univerziteta u Sarajevu, 08.12.2017. godine u prostorijama Pravnog fakulteta održala je trening za studente/ice druge i treće godine na temu "Zločin iz mržnje i govor mržnje". Na treningu su učestvovala 54 studenta/ice, koji u okviru nastavnog programa Ustavnog prava izučavaju tematsku oblast ljudskih prava. Trening je studentima/icama pružio mogučnost da čuju više o zločinu iz mržnje, kao i o poveznici / razgraničenju odnosa slobode govora i govora mržnje.
Training "Hate Crime and Hate Speech"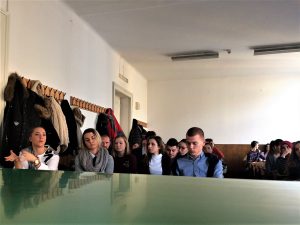 On December 8, 2017, Association for Democratic Initiatives, in cooperation with the Faculty of Law, University of Sarajevo, in the premises of the Faculty of Law, held a training for students of the second and third year. The topic of the training was "Hate crime and hate speech". 54 students, who within the curriculum of the constitutional law course cover topics of human rights, participated at the training. The training provided students with the opportunity to hear more about hate crime, as well as the link/difference between freedom of speech and hate speech.