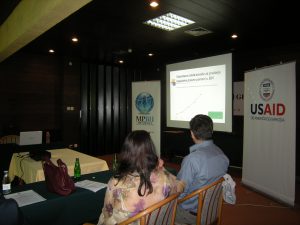 U četvrtoj godini postojanja aktivnosti Mreže pravde, ADI u saradnji s Centrom za ljudska prava u Sarajevu će se fokusirati na jačanje aktivnosti MP, koje su se dokazale veoma uspješnim i jedinstvenim Mreži pravde. Te aktivnosti se odnose na aktivnosti Univerzalnog periodičnog pregleda (UPP) i zagovaračke aktivnosti vezane za provedbu konkretnih preporuka koje proizlaze iz Strukturiranog dijaloga EU o reformi sektora pravosuđa i provedbi pojedinih reformskih aktivnosti USAID JSDP-a II, koje se odnose na neovisnost i odgovornost pravosuđa.
Period implementacije projekta: 1/10/2012 – 31/03/2014
Projekat je podržan od strane USAID/ Justice Sector Development Project 2.
Project "Strengthening Judicial Protection of Human Rights in Bosnia and Herzegovina through UN Universal Periodic Review Cycle Process II (JSDP 2)"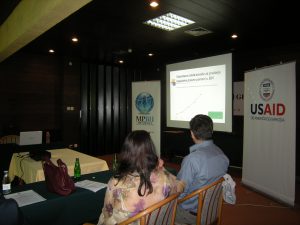 The Association for Democratic Initiatives (ADI) will, in cooperation with the Center for Human Rights Sarajevo, focus on strengthening the activities of Justice Network, that have been proven very successful and unique in the last 4 years of its existence.
These activities are related to activities of the Universal Periodic Review (UPR) and advocacy activities related to the implementation of specific recommendations arising from the EU Structured Dialogue on justice sector reform and the implementation of certain reform activities from USAID and JSDP II, relating to the independence and accountability of the judiciary.
The implementation period of the project: October 1, 2012 – March 31, 2014
The project is supported by the United States Agency for International Development (USAID) and Justice Sector Development Project 2 (JSDP 2).